Accents Do Affect Communication
People take pride in their accents.  We are all speaking English, but we must be able to understand one another.  If not, it is the accent that is making communication less effective.
People focusing on your accent more than the message you are trying to convey
People guessing at what you are saying instead of asking for clarification
Frustration from having to repeat yourself
Feeling you would advance in your profession if you could speak more clearly in English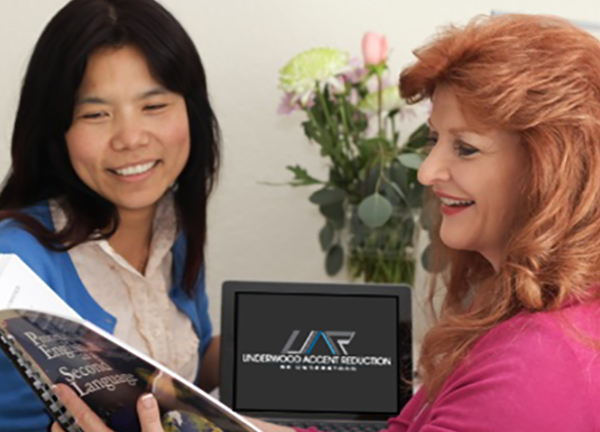 Outcome Based Accent Reduction Training
The client will be instructed in a program that combines weekly one on one instruction with an online practice program
Your Compton P-ESL certified trainer uses a highly structured approach that results in more accurate pronunciation of English. It measures the client's outcomes from pre and post online speech evaluations.  The client is given copies of their Phoneme Pattern Analysis reports.
The program addresses sound production, inflection, syllable stress, speaking pitch, rate and rhythm of speech.
The client's training includes instruction in correct grammar in spoken and written communication.
Who is best qualified to provide Accent Reduction services?
A Speech/Language Pathologist who is a member of American Speech-Language-Hearing Association (ASHA) and holds a Certificate of Clinical Competence (CCC) with additional certification in Accent Reduction. Mary Underwood, MA CCC-SLP, is an ASHA certified Speech/Language Pathologist with a Certificate of Clinical Competence. Mary trained in Accent Modification in Atlanta, San Diego, Los Angeles, Las Vegas and Omaha NE. Mary is certified in Compton P-ESL (Pronouncing English As A Second Language).